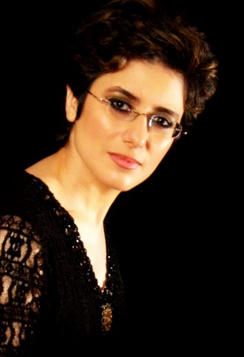 Vandana Kohli was born in 1972, in Mumbai. Educated in Film, History and Commerce from the best schools in India, Vandana has won awards for excellence at each Institute. She majored in Film Editing at the Film and Television Institute of India, Pune and later attended the Professional Program for Producers at UCLA, Los Angeles.
As a filmmaker, Vandana "brings to her work passion and thought, and engages the viewer to reflect on the subject she presents. Her craft is sensitive, imaginative, and powerful in substance and form… to make her among India's most talented filmmakers."
- (Rajiv Chandran, National Information Officer for the UN in India)
Vandana currently lives and works in Delhi. She has scripted, directed and edited projects for clients that include The National Geographic Channel, The History Channel, Doordarshan (India's State Broadcasting National Network), various agencies of the United Nations and the Government of India.
A photographer and musician, Vandana has released two instrumental albums of Indian Melodies on the Piano.
www.vandanakohli.com | thesubtextofanger@gmail.com